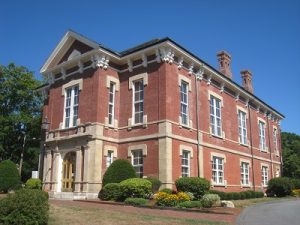 US Siding & Construction is happy to provide the community of Southborough Massachusetts with their range of interior & exterior home improvement services. Located just 5 miles southeast in Ashland, our contracting team extensively provides Southborough with their services. The town of Southborough is a small one but one that has plenty of beautiful houses looking for one or two upgrades to help transform their home. With 10,000 residents and nearly 3,000 households, we are looking forward to helping more families out. From a small roofing repair to a complete siding installation we have the team to do it all. Please feel free to explore our services below to learn about our Southborough MA offerings.
Siding is a major component to your home's exterior. It is what keeps your home safe from animals and pests, as well as crazy New England weather conditions. Having proper siding installed also helps your home remain at the perfect temperature on the inside. Aside from that, it is important to keep the value of your home and overall appearance at its highest level. At US Siding & Roofing, we offer three high quality and trusted siding options for homeowners. We install James Hardie fiber cement, cellular composite and vinyl siding. Whichever option you decide to go with for your home, we promise it will be installed to its highest quality. Your satisfaction is important to us and we want you to have the perfect siding for your home.
Having a roof over your head is what makes you and your family feel safe at home. Proper roofing is important to have for your home because it protects you from the weather and the sun beating down onto your home. At US Siding & Roofing, we offer home roofing services whether it be installation, repairs, or just a simple inspection. Our professionals are certified with CertainTeed which allows us to give you the best quality and variety of roofing you can find. We have plenty of colors and options for you to choose from to find what best suits your home. Let our team of certified professionals keep your home and family safe and secure! 
Explore Our Financing Options
For 12 Months *for Qualified Customers