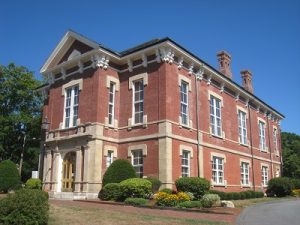 US Siding & Construction is happy to provide the community of Southborough Massachusetts with their range of interior & exterior home improvement services. Located just 5 miles southeast in Ashland, our contracting team extensively provides Southborough with their services. The town of Southborough is a small one but one that has plenty of beautiful houses looking for one or two upgrades to help transform their home. With 10,000 residents and nearly 3,000 households, we are looking forward to helping more families out. From a small roofing repair to a complete siding installation we have the team to do it all. Please feel free to explore our services below to learn about our Southborough MA offerings.
Siding   |   Roofing   |   Windows   |   Custom Homes   |  Additions
Siding Installation and Repair
We specialize in a variety of siding options to ensure that your home looks as beautiful as possible. Our friendly staff will walk you through the entire process from identifying your siding problems to selecting what product if best for you. Depending on what your budget is, what siding solution you have now to what you want to get out of your siding in the future explore these popular services:
Fiber Cement
Vinyl
Cellular Composite
Roofing Installation and Repair
Are you looking for a roofing repair or a roofing installation in Southborough MA? At US Siding & Construction our contractors specialize in asphalt roofing services. We are proud "Select Shingle master" Contractors for Certainteed which gives our customers so many more advantages. You know you are getting a high quality materials but as well:
Extended warranty coverage
Fully covered labor
Increased home value
For more information about any of our local services in Southborough MA please feel free to reach out to US Siding & Construction. We can be reached over the phone at 617-467-5005 or through our online contact form.